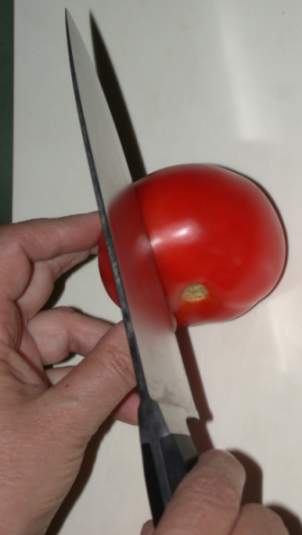 "Before Martin Morocutti grinded my knives, the tomato made always splashes when I cuted it. But now with the sharpen knives I can cut tomatos more easy and without splashes. Thats very fine!" Manuela K. from Wr. Neustadt

Can you cut with your kitchenknives always easy? What would you say, if you are able to cut with your kitchen knife with plain edge your tomato without splashes?
We are able to make your knives sharp! You can send us your knife, we grind it and send it to you back after we received the money. About prices please ask via e-Mail. (Send us a picture and the blade length of your knife). Cooking is more easy with a sharp knife!